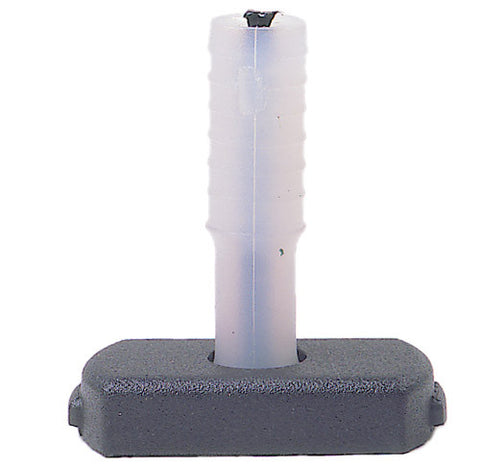 Windesign
652950 - Joint with rope core - releasable base
Currently Out of Stock
---
Releasable Universal Joint for Tiller Extension. with Rope Core. Releasable Base with Pin and Tubing
652950 - Joint releasable base
Releasable rubber joint/swivel is mounted with an Aluminum pin only. The pin is kept in place by a piece of heat shrinkable tubing. To remove a joint : simply cut off the tubing and push the pin out.
The joint incorporates a fibre core molded up in the centre. The fibre core will avoid complete failure should the rubber tear which allows you to finish the race.
Also available is the less expensive full rubber joint and the joint with rope core without releasable base. The distance between the mounting hole centers of all joints is 32 mm.
---
Share this Product
---
More from this collection